OUR ROOTS AND MISSION.
ABOUT US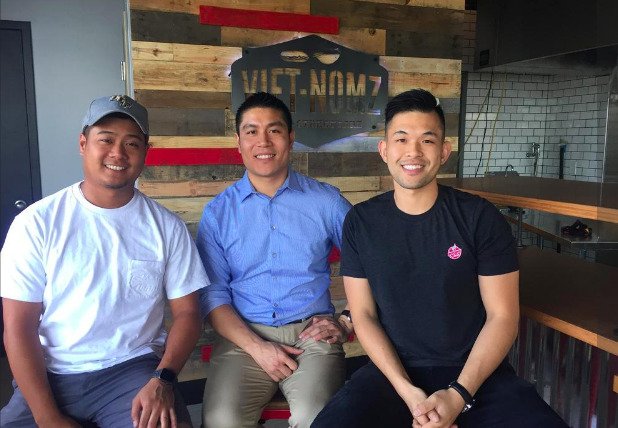 Viet-Nomz introduces a modern street-fare concept to traditional Vietnamese cuisine.
‍
Our mission is to showcase the flavors of Vietnam with quality and wholesome ingredients. Inspired by the streets of Saigon, the Nomz team is dedicated to delivering one simple concept: freshness in every bowl.
How was Viet-Nomz created? It's a simple story, actually. In March 2015, two friends dreamed of opening their own dinner and coffee shop. As they were eating at a dine-in Vietnamese restaurant, they realized there was no casual, quick-eat setting for Vietnamese cuisine and coffee. After much discussion and brainstorming, they decided to turn their dream into reality.
In December 2015, three friends officially signed a lease for a location to bring the first and only fast-casual Vietnamese restaurant in the Orlando area!
As people grow more health conscious today, they demand nutritious and honest meals in their daily life. That is why the Nomz team serves fresh produce and meat in our entire menu. Our broth is simmered with care to bring a breath of fresh pho in your life.
We've introduced a unique twist to the Vietnamese cuisine and want each of our customers to experience that in each and every one of our bowls.